DataSolutions Inc. strives to provide the best Back Office Services. We are dedicated to give quality service to our clients and in doing so, we guarantee that our company is rooted on our core values which we pledge to preserve as time passes. Our company holds high regard of our clients and their needs; we take every important process to deliver to our clients' needs efficiently, effectively, and professionally.
Company Values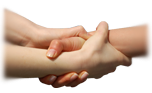 Long-term relationships among employees and with clients
DataSolutions Inc. believes that the only way to effectively provide our clients' needs is through strong bonds among colleagues. It is important to have established relationships among employees so work load would be easier, flow of tasks will be smoother and sincere cooperation will be at hand. In addition, DataSolutions Inc. sees to it that the interaction between the company and its clients becomes an opportunity for both ends to strengthen their rapport.
Quality of Service
With our clients being the top priority, we ensure that the quality of service we offer is never compromised. When we offer our services to our clients, we are fully aware of our responsibility over these tasks. DataSolutions Inc. puts its feet forward in delivering professional, high-quality services to our clients. We are dedicated in offering solutions that will more than just satisfy our clients' needs.

Integrity
DataSolutions Inc. has been around in the industry for years, and we know what exactly our customers want − sincere, reliable service quality. In each service we render, and each client we serve, we value the trust given to our company. As you've given us the opportunity and pleasure to work on your business needs, we assure that we will give back to you what is just.
DataSolutions Inc. puts its client first. Our company is all about our clients, has been established for our clients, and is continually providing quality service for our clients' needs. We always take the appropriate Security Measures in ensuring that we deliver only the most professional and high-standard services.
If you have any business needs that DataSolutions Inc. can cater to, please Email us or Call us at +1-925-289-2576.