Communication, as used in business, is an important tool in reaching your targeted consumers and interacting with partner corporations. DataSolutions Inc. understands the relevance of communication to proper office management and have devised a means to ease business companies' ways of promoting their services, and communicating with prospects, clients, partners and even competitors: through our Mailing List Management.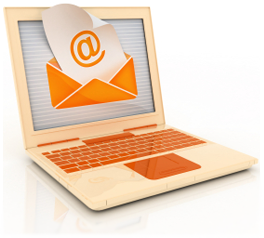 What is a Mailing List?
Mailing List is a method where addresses are used to promulgate information like news, promos, and updates. These addresses can be of an individual, or a company who have subscribed to publications offered by a certain organization or another company. In today's trends, the most used Mailing List system is Electronic Mailing List. With this system, Email addresses are used for subscription, and the information relayed is sent to the Email inboxes, instead of home mailboxes.

DataSolutions Inc. Mailing List Management
DataSolutions Inc. offers Mailing List Management that will help you in lessening your load but still keep your subscribers posted about your business updates, offers, promos, and other publication materials. We keep track of the mailing list our clients give us and compile these data in specific order. After which, we send out publications of our client's company to these Email addresses, in accordance to what our clients require of us.
Mailing List Management is one of the best ways to communicate with your customers and exhibit your company strengths. Tasks as such may seem to add to your workload, but nothing is too hard when you have an Office Assistant.
If you are interested in our Mailing List Management and other services, you can Email us or Call us at +1-925-289-2576.