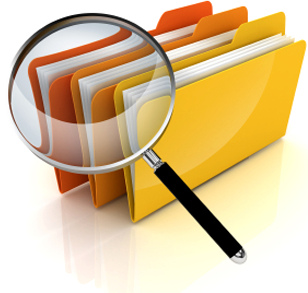 Can you imagine how you would deal with large amounts of paper files when you only need the most important ones? Don't you think it is such a hassle having to dig up all those piles of documents when you only need one or two or three of them? DataSolutions Inc. can make that task easier for you with our Archiving / Indexing services.
What we archive and how we do it
We can archive and index your documents including receipts, timesheets, bills of lading, personnel documents, letters or any other documents that are stored on paper. DataSolutions Inc. can convert and archive these data in digital format for efficiency of usage. Out of these archived files, we can create searchable databases which contain all the information found on the used-to-be paper documents.
This process will make information-seeking or information-gathering faster, easier, more organized and less meticulous for you and your company.
Ledgers, journals and other bookkeeping files are some of the important documents that may also need archiving. But for the finance department, DataSolutions Inc. also provides a more specialized service that completely focuses on Accounting.
To learn more on how Indexing / Archiving could be helpful for your company's data storage, please Email us or Call us at +1-925-289-2576.